Buying a home is always an anxiety-ridden process, and that goes triple for anyone who's embarking on homeownership for the very first time. However, if you're aware of these 5 common mistakes -- and able to keep yourself from making them -- then you'll be potentially saving yourself stress and money in the homebuying journey.
Remember: You don't have to navigate the home finance process alone--let me connect you with my reliable local lenders.
1. Not understanding your down payment options
A down payment of just a couple thousand dollars can get you a head start on your home buying process.
Most banks require at least a 20% payment before they will waive the need for Private Mortgage Insurance (PMI) on the loan. And most homes in this area cost about $350,000, so that means a buyer would need to bring $70,000 to the table in order to avoid PMI.
20% down is NOT required for a conventional loan anymore and PMI is a smaller amount to pay on your mortgage than throwing away on rent payments. You could need as little as 3% down for a conventional loan now: $10,500 vs. $70,000.
Depending on your credit score, the bank and other factors, Private Mortgage Insurance (PMI) could cost between 0.5 percent to 1 percent of the total loan amount.
Some government organizations and lenders try to incentivize first-time homeownership by offering free down payment grants or loans to qualified buyers. Depending on your age, income level, credit score and other factors, you could qualify for free money to wrap into your down payment; a full rundown of NC programs is available at the NC Housing Finance Authority.

2. Not getting pre-approved for a loan
Between the amount of money you plan to put down on the home, the potential PMI and other cost factors, your monthly cost could be significantly more (or possibly less) than some of those calculators will show you online.
So before you trust those online mortgage calculator numbers that you see popping up next to your potential new dream home on Zillow or a brokerage website, it pays to figure out what you can actually afford -- and that means getting prequalified for a home loan.
This means you will need to talk to a mortgage loan officer and submit a slew of documentation, from your monthly pay stub to your credit score, in order for that loan officer to tell you how much money you can get for your home loan. It's a little more in-depth up front, but the pre-approval letter you'll get as a result is much more credible than a quick qualification you can pull up on an app -- and that means sellers will take it more seriously when it comes time to put in an offer.
3. Not finding the right buyer's agent for them
It's so easy to find homes online these days that you may wonder why a real estate agent is even necessary. After all, isn't the hard part -- finding the place you want to buy -- something you can do yourself? Well maybe, but likely no. In areas with red-hot markets like the Triangle area, you're probably not seeing the most updated listings -- that home you just fell in love with online might be under contract before you can set up a time to tour it.
Not only can an agent make sure you have access to "coming soon" listings the second they hit the MLS, but a qualified agent should also provide expertise on the area where you want to move. Plus using a buyer's agent has no downsides for you and 99% of the time is completely free as the seller typically pays their commission.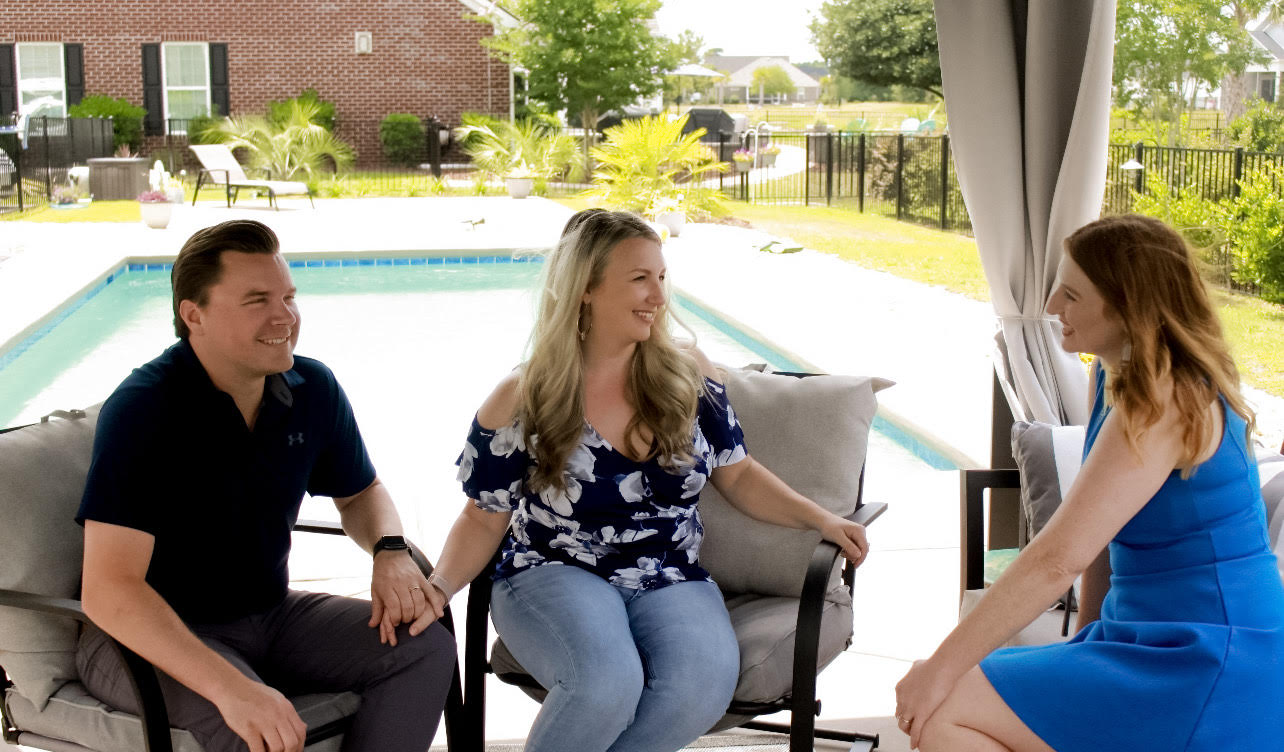 A knowledgable and helpful agent will help you every step of the buying process to minimize your stress and increase you are getting the best deal possible... so be selective.
4. Not understanding the difference between: "must haves" and "like to haves"
Those popcorn ceiling are hideous and you can't get past the road noise. Are those annoyances that can be fixed/lived with or deal-breakers that mean you should pass on the property entirely? Figuring out with your partner what your "must haves" vs. "like to haves" are and what kind of compromises and/or renovations you'd be open to tackling is essential in low inventory market.

This is another area where a good real estate agent can help. We see so many homes in various stages of completion and should be up-to-date on renovation trends that we can help you figure out if the home is still worth your investment.
Plus, keeping an open mind and buying a fixer upper is a great way to put your stamp on your new home together!
5. Make a change to your finances before closing
This is a big one and the most common mistake in fact. You want a new living room set for your new home, you receive a large cash gift from parents to help with moving costs, you help out your brother and become a co-signer on a college apartment, you change jobs to be closer to work... the examples are endless.
Mortgage loan specialists have specific calculations during the underwriting process to best prepare your loan. Even a minor adjustment to your credit, debt-to-income ratio, job history, etc. can potentially delay your closing, disqualify you from a specific loan type, or worse, cause you to loose that particular home. Just sit tight until your new home closes and then buy new furniture.
None of these mistakes will keep you from buying a home of your own in the long run -- but they could delay the process and cost you hundreds (if not thousands) of dollars at the end of the day. But if you're able to avoid them, you'll be signing the closing papers on your dream home before you know it!