Although you may want to add an in-ground pool in your backyard or replace all kitchen upper cabinets for open shelving, these home improvements are not going to bring you the most return on investment (ROI) when it comes time to sell. When thinking about future sales, you need to think like a home appraiser would and through the eyes of homebuyers when it comes to where you spend your upgrade budget today. These 4 home improvements will bring your space up to date now and bring you the most ROI later too.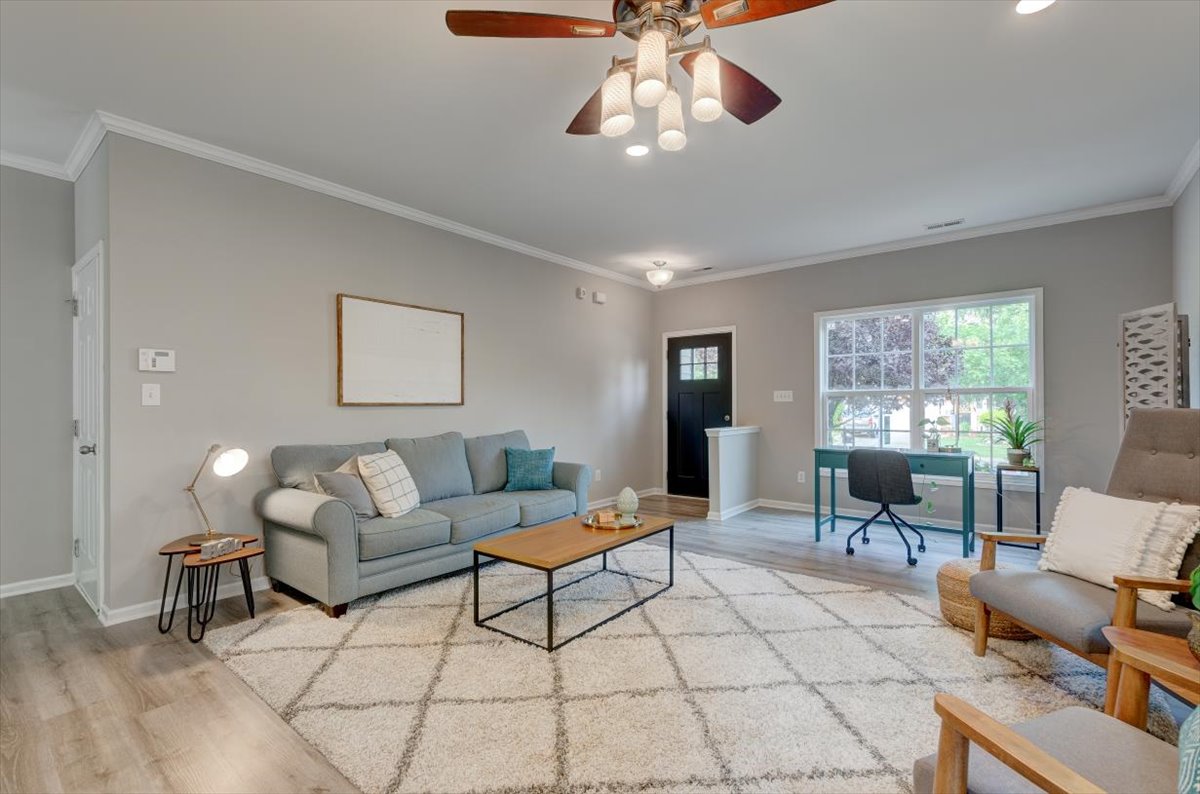 1. Freshen Up the Interior Paint
When buyers are walking from room to room, a fresh new coat of
neutral
paint can give the impression of a well-maintained and inviting home. Try to avoid all over bold and dark colors as this would really turn off buyers even from just the online photos. Fun wallpapers and accent walls are all the rage right now, so I'm not saying to not be on trend, but definitely be selective with how much color pop and bold patterns you want in each room. If buyers are going to have a visceral reaction as they view your home, we want it to be a positive one.
Check out the top 50 interior colors of 2020 from Sherwin Williams: click here. Agreeable Gray (SW 7029) (shown in above image) and Origami White (SW 7636) are extremely popular with my sellers, as they both go with both grays and browns.
The other thing to consider with paint, is the type of paint you select. Spend a bit more for the durable option in high traffic areas or areas prone to high traffic now, so you don't have to fully repaint before you list. Besides, who wouldn't love walls that you can simply wipe off shoe scuff marks or muddy fingerprints?
Key points:

Stick with neutral colors throughout

Limit bold colors or wallpaper to only one accent wall per room

Choose classic trends vs. the latest fad

Select a durable paint for long lasting results

2. Update the Bathrooms
Future buyers are not only looking at the style of the bathrooms, but also the number of bathrooms. If your house has 3 bedrooms, but only 1 bathroom, adding a bathroom will likely increase your ROI significantly. In this case, we would need to check the local comparable homes to see what makes sense in your area.
Do you need to add a half or full bath to be competitive? You want to stand out from the crowd in a good way, but a bad way.
If an addition is not necessary, updating the ones you have, especially the owner's suite, will likely secure top dollar for your home. According to a nationally conducted 2020 survey by remodeling.com, a midrange bathroom renovation in the Raleigh area can bring 55% return on investment.
Examples of midrange updates would be replacing faucets and fixtures, adding granite or other hard surface countertop materials,
freshen
up old flooring, and swapping out tubs for larger walk in showers.
When considering what materials to choose, think durable, easy to clean, and timeless. Want the look of marble? Go for porcelain look alike instead (as shown in below image). Want a high end look in the owner's suite? Ditch the shower curtain, and for a glass shower divider instead. It will last forever and makes even the smallest of bathrooms look larger and open.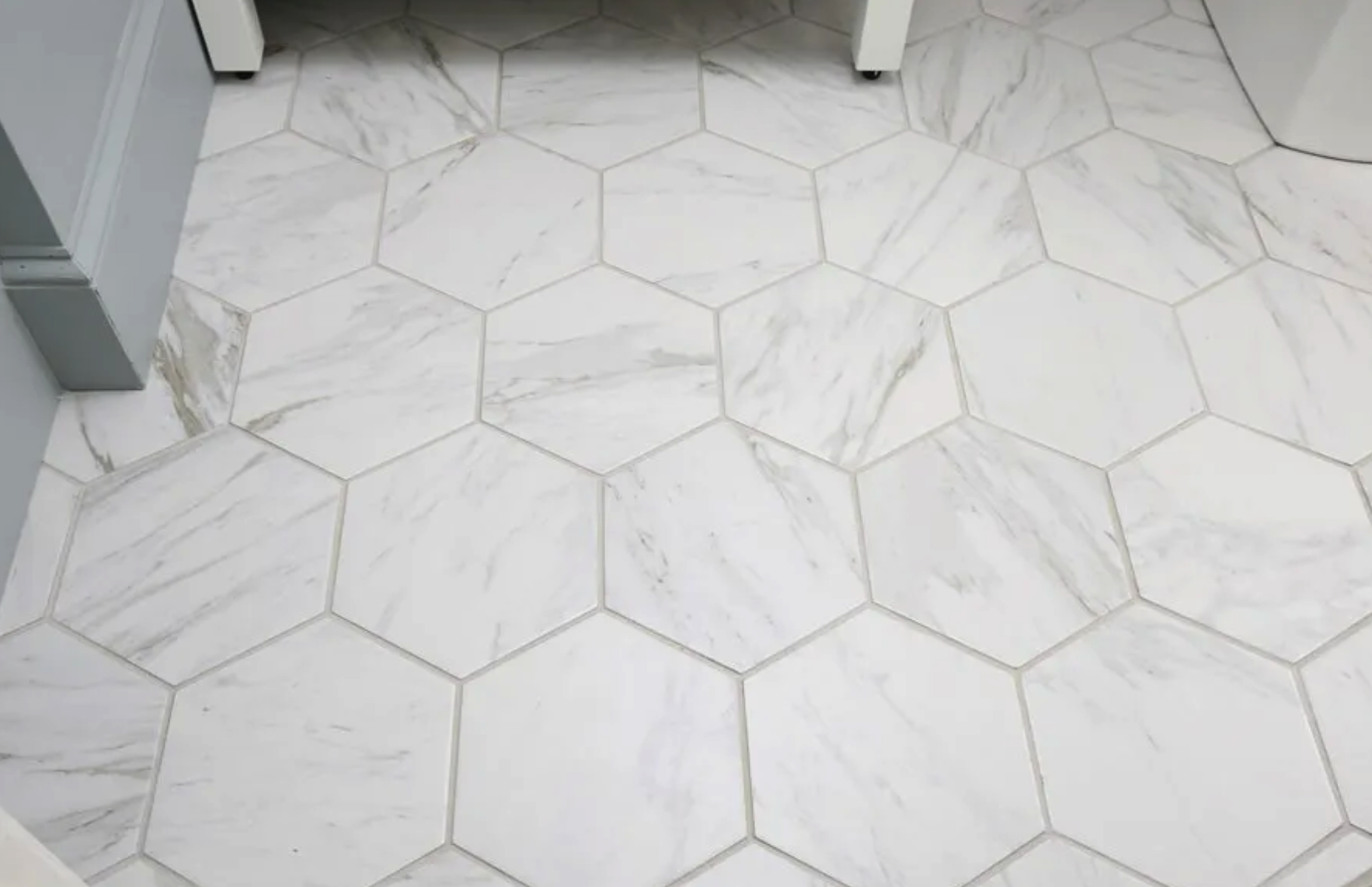 "For resale, focus on the visuals: nice tile, nice colors, nice fixtures -- and don't spend a lot on the high-end utilities because most people can't tell the difference," Cameron Snyder, past-president of the National Kitchen & Bath Association told HGTV.com.
Key points:
Chat with me, a real estate professional about whether adding a bathroom makes sense for you

Stick with timeless, midrange in price, materials

Keep the bathroom regularly cleaned and maintained for long lasting benefits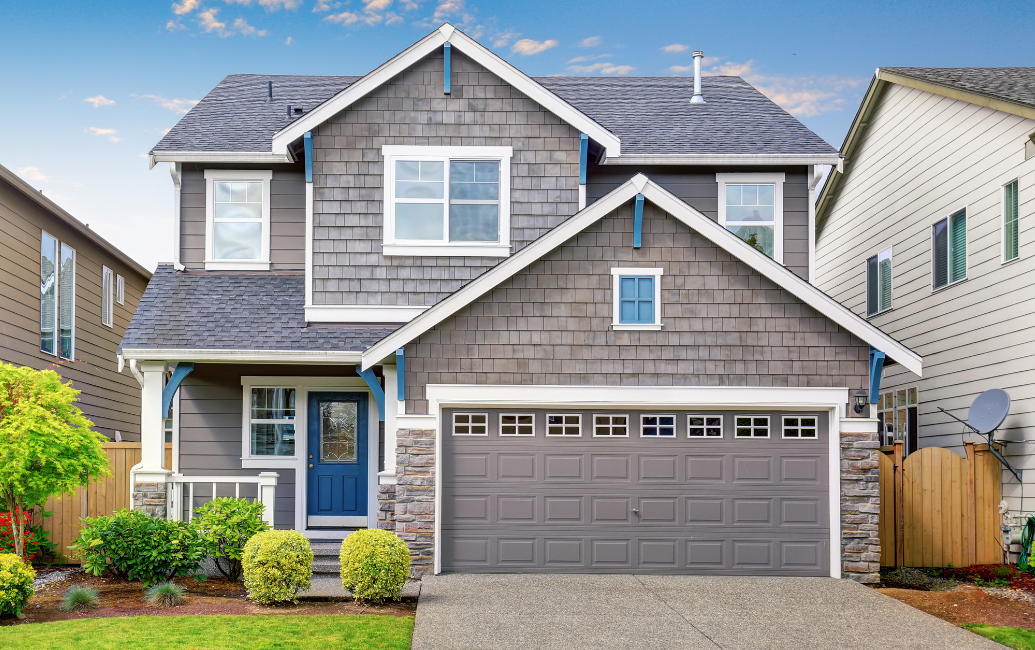 3. Look outside the box
We've heard that curb appeal matters, but this goes beyond fresh mulch and cut grass. Maybe your siding is old, cracked, and has holes in it, so you need to replace it in order to prevent water damage down the road. Or maybe you are ready for more whole house energy
efficiency and lower electricity bills
? The National Association of Realtor's website, Houselogic, reported that the best choices for improving a home's value are through exterior projects, like siding replacement.
Here are the some of the best exterior remodeling options and their respective ROI for the Raleigh area:
New Fiber Cement Siding: 84%
Advisor Note: Some Homeowner's Associations must approve exterior home improvements from siding choices to front door color. So make sure to check your community's restrictive covenants and approval measures before you any major changes.
The exterior of your home is arguably just as important as the interior and it sets up the first impression of your home. Appraisers and buyers alike value exterior home updates.
Key points:
Exterior updates are just as valuable as interior ones

Choose energy efficient upgrades

Review any HOA rules and regulations before you start

4. Ditch the carpet
Although we all love the feeling of soft feeling of carpet, it's undoubtedly the most common complaint I hear from prospective buyers of things they do not want in a new h

ome.

The main places buyers do not want to see carpet is in the main living areas, dining rooms, and/or in any bathrooms (trust me, I've seen this way too often).
If your carpet is preserving original hardwoods, pull that up and spend a little to get them refurbished and restained. If that's not an option, elect for luxury vinyl plank (LVP) flooring instead. From condos to million dollar listings, LVP is more than a trend, it's what everyone is switching to for a cost effective, durable, and beautiful look for decades to come.
This option can range in price from $2-$5 a square foot; can have a wood-like texture and can be placed in high traffic and in even water-prevalent areas like kitchens and bathrooms.
Depending on whether you can refinish existing hardwood choices or opt for installing LVP, expect to see a 50-70% ROI
Certainly an under-appreciated flooring feature is consistently.

No buyer wants to see 3 different types of flooring when they first walk in, so LVP gives you the freedom to lay throughout the home for the most cohesive look.

Replacing old carpet for a n

ew wood like flooring can set the design for the entire house and will bring an immediate rise in property value.
Key points:

Remove carpet from bathrooms and main living areas

Show off your original hardwoods

Luxury Vinyl Plank is the best and most durable option there

Create natural flow and consistency by choosing one type of flooring throughout

5. Cook Up Some Kitchen Love
No surprise here. If you have ever watched HGTV, you know that kitchens and bathrooms can sell homes. Since current kitchen conditions can vary, so it's best to consider kitchen updates into two types: minor updating or full remodeling.
Minor Updating
Maybe your current kitchen just needs to be brought into the current century, but the bones are good. Simple things like painting the cabinets, upgrading hardware and fixtures, adding hard surface countertops like granite or quartz, adding matching stainless steel appliances are the bare minimum touches that current buyers are looking for. Similar to the bathroom upgrades, you will likely want to make midrange pricing selections, but always consult with a real estate advisor about what's ideal for your neighborhood.
According to the 2021 US Trends Study by conducted by Houzz, new countertops were the most popular kitchen remodel feature to upgrade, with 88% of survey respondents incorporating into their project. Followed closely by new backsplashes with 83%.

A Full Remodel
If your home needs more than a little TLC,

you could be opening up walls into the living space; rearranging the layout to improve functionality; replacing the worn out cabinets for new soft close cabinets or adding a custom kitchen island.
And just like with the bathroom design choices, select the timeless, neutral and durable materials that will please owners for years to come.

This might take more time and money up front, but could be well worth it for your current home's enjoyment and for future owners.
Here are the some of the kitchen remodeling options and their respective cost and ROI for the Raleigh area, according to the Remodeling.com's 2020 survey:
Minor Kitchen Updates: 68% ROI

Full Kitchen Remodel, Midrange Selections: 52% ROI

Full Kitchen Remodel, High-End Selections: 47% ROI
Key points:
Choose design choices that make sense for your market, discuss with an area real estate expert

Simple updates can make a big impact for buyers

Stay with

neutral, timeless,

and durable materials
Love these update ideas and ready to start prepping your home to sell? What if you could get all these ROI improvements paid for upfront? I have two awesome seller programs that are new to market that will pay for your home improvements and don't require any pay back until the closing table.
Reach out to me
today for a free home improvement consultation whether you are selling or not and more information about how to get them paid for.