There are many advantages for a seller in this market--less homes to compete with, foot (or eye) traffic on their home will be abundant, and the average home for sale is receiving 5 offers each. However, as a seller it's imperative to align your financial goals with the best selling option for you and your home.
Before we can address the title question on preparation, if any, is recommended, we need to discuss your individual goals, current condition of your home, and of course, the current real estate market. This article will guide you through different scenarios, so you can plan your unique home preparation steps.


Selling Options
Option 1: "As Is"

:

In NC, every home is technically "as is," but this would mean doing nothing to your home at all. No repairs or updates will be made and the home will be sold with all its current faults, issues, outdatedness, funky wall colors, etc. Think how "ibuyer companies" like Opendoor or Zillow who offer quick cash homes.

These companies are a great option for a seller who is experiencing financial distress and needs cash quickly or simply can't handle the stress or time of making updates or repairs.

Keep in mind if you go this route, either using an ibuyer company or simply going to market as is, you will get as much profit as you had anticipated. I call this "leaving money on the closing table." Depending on the market's temperature, many buyers don't want to get into a bidding war, knowing they will need to also contribute a lot of immediate sweat equity and additional funds into their new purchase. There is an opportunity cost for everything.
Option 2: Go for 100% Move in Ready


This means that all potential buyers would have to do is move in--your home is fully updated inside and out. This kind of property attracts the most buyers who are willing to pay a premium in exchange for not doing any work or an investor. A seller could who wants the most return on their remodel investment and willing to take the time to bring their current home up to modern buyer's stylish standards.

This could entail a total kitchen remodel with the latest designs, gutting outdated bathrooms, floor to ceiling refresh in every room, etc. Think big renovations, big impact.

In a seller's market, you might feel like renovations would be unnecessary; however, your home may ignite a bidding war if the homes nearby aren't as nice and fetch you more than the average in return on investment.

On the contrary, in a buyer's market, renovating and updating from top to bottom, may be the best way to attract the buyers at all.

And your renovations may help you even compete with new construction homes.
Option 3: Strategic, but Smart Updates


Making small upgrades can mean anything from replacing fixtures to a fresh coat of paint. Many DIY projects such as painting cabinets, creating trendy accent walls, or installing your own backsplash fall under this option as well.
During the Coronavirus pandemic, 76% of real estate agents said that home renovation activity is on the rise, regardless of homeowners are planning a move or not.
Depending on your circumstance, this is likely the safest route to take in any market. Most buyers aren't expecting perfection, but on the other hand, many don't want to end up in a sea of contractor issues with an uninhabitable home after closing. There's a happy medium that most buyers and sellers can agree upon. Here's a few minor update examples:

Maybe you never cared about granite countertops in your bathrooms, but your neighborhood prices have come to except that, you might want to upgrade those.
Maybe you love bright wall colors and "the more is more" approach to collecting tchotchkes, so instead, you repaint the walls, declutter, and stage to show your home in the best light.
Maybe your roof is on its last leg and should be replaced. You could replace this and feature it prominently in marketing. This would a big expense for any homeowner, but you would take that pressure off the buyers as well show your personal investment.
Consult with a real estate advisor to help you design what strategic updates make sense for your home and budget.
Factors to Consider
The State of the Market:

The state of the market has a substantial impact on how much leverage a seller has with a buyer regarding making repairs and vice versa. Typically the pendulum swings back and forth every few years between a buyer's, seller's, or even a normal/ neutral real estate market.

Terms to know:

"A Buyer's Market:" means that there are plenty of homes for sale, but not enough eager buyers. Buyers have more bargaining power over sellers, especially when it comes to repairs. Since sellers are now literally competing against each other, they are much more willing to negotiate and make necessary repairs to prevent buyers from walking away. In a buyer's market, you may need to make major upgrades to stand out amongst other homes for sale.
"A Seller's Market:" means that there are plenty of buyers, not enough homes for sale. Our current 2021 market is a great example of this on an extreme level! Homes are selling faster with lots of buyer competition. Buyers rarely have the power to negotiate for repairs and are more willing to accept properties as-is. In this type of market and without any additional factors considered, little to no repairs are likely needed to attract buyers, but you may be leaving money on the table.
"A Neutral Market:" means that there are an average amount of homes available for the average amount of eager buyers as well. Just as it sounds, a neutral market doesn't necessarily favor buyers or sellers. Buyers can submit offers at or lower than the asking price, ask for the seller to make repairs, or even ask to split the cost of repairs. Generally, you may want to make some minor repairs and upgrades in a neutral market since you only have an average amount of leverage.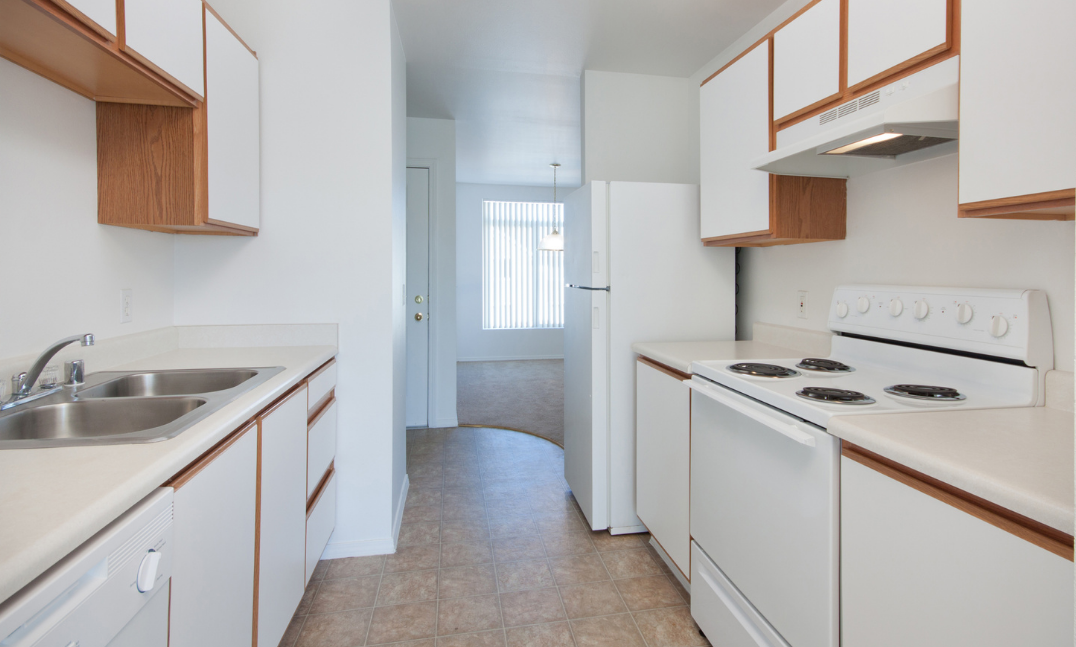 Current Condition of Your Home:

From old flooring to a weathered roof, the current condition of your home and how well maintained it is will help determine what kind of repairs you should do before listing your home for sale. There are 3 categories homes can fall under maintenance-wise: Excellent, fair, and poor.

Poor Condition: A home in poor condition is essentially uninhabitable in the eyes of a buyer. Some characteristics include missing shingles from the roof or missing siding, damaged walls or flooring, an unmaintained yard, old appliances, electrical issues, plumbing issues, or even possible water or fire damage.

Create buyer interest by spending the time and money upfront to bring your home up to livable standards.

Fair Condition:

A home in a fair or average condition is typically somewhat maintained, but has normal wear and tear. The home is functional, but if you're looking to collect the most money for your home, you may want to consider putting in some TLC pre-listing. Making smart, but strategic upgrades and

focus on "the money-making rooms" for the biggest impact--the kitchen, bathrooms, systems, and exterior. Adding a new roof, replacing carpet with LVP, refreshing the kitchen with new countertops, upgrading to an energy efficient HVAC system and more.

By focusing your money and time on bigger impact updates, you can do minor refreshes to the rest of your house with deep cleaning, staging, and professional photography.

Excellent Condition: This is a home that is well-maintained and built with quality materials. These homes tend to have a well-kept yard, new appliances, and up-to-date upgrades or renovations. Homes in excellent condition usually don't require any last-minute repairs before listing them, as they are already top-notch.

A home in excellent condition can still be improved with decluttering, staging, and professional photography, but no matter the market conditions, the home would likely drive interest.
Deciding on whether you want to do major updates before listing your home for sale depends on 3 factors: the climate of the market, your home's current condition, and ultimately your financial and time goals. If you would like to chat through your home's specifics, I offer complementary home preparation consultations. Book a consultation with me today.