Buying and selling a home at the same time can be a tricky process, especially in a competitive housing market. However, through a new program offered by
Knock.com, "

Knock Home Swap,

" it really can the process hassle free.
First off, this is not a sponsored article or anything, but I do want to share with you something that is very innovative, addresses a major pain point for most sellers, and has
significantly helped some of my recent clients in major ways.

Knock Home Swap: How It Works from Knock.com on Vimeo.
"The Home Swap brings certainty, convenience and cost savings to the process, helping a homeowner to win the home of their dreams and move on their terms, avoiding repairs and showings."Knock Co-Founder and CEO Sean Black
So what is it?
In basic terms, Knock Home Swap is an interest-free bridge loan, only offered through select local real estate agents who have been trained as Knock Certified Agents. (Good news: I'm one! of the hand full in Raleigh and Charlotte combined.)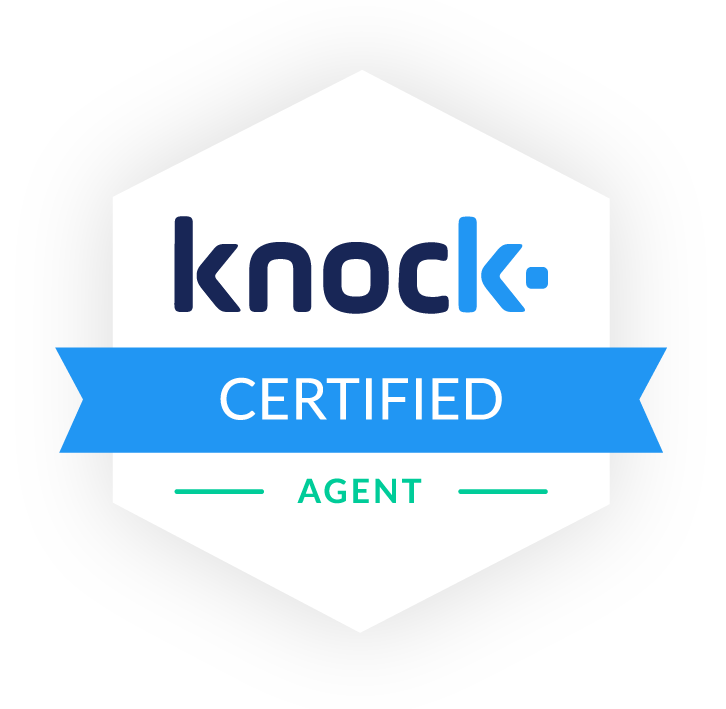 What are the advantages to a seller/buyer?
Benefit #1: Knock will approve and underwrite a loan before a buyer gets into contract, so the buyer can write a non-contingent offer.

This means that when we go to write an offer on the new home you want, you do not need to say that you have a another home to sell.
Your current home is already under contract by Knock.

Knock is not a homebuyer/"ibuyer" like Opendoor or Zillow though. They do not want to actually buy your home and never have in the history they have been around.

So with a pre-approval letter from Knock (remember they are a mortgage company), we go under contract on a new home.
Get this: You then close on your new home, move in, and only then, do you have to prepare your existing home to sell!
Avoid living through showings, avoid selling your current home too quickly and then needed to find temporary housing, avoid moving out twice, avoid spending more money than necessary.
Benefit #2: Knock gives buyers up to $25,000 to fix up their existing home to get it ready to sell

Think cosmetic updates to really freshen up your home's appeal to new buyers.

This image above shows the Knock funded updates to the primary bedroom: new carpet and neutrally painted walls give this bedroom the fresh and move in ready look that buyers in our market are expecting.
Bonus: part of my complementary listing services, I fully staged the empty room as well making the fresh room extremely cozy and welcoming
One of my recent clients, used the $25,000 from Knock to have her kitchen cabinets painted, replaced carpet with luxury vinyl plank flooring throughout the house, updated her existing laminate countertops for granite and painted the whole house. With all her updates, I was able to price the home $54,000 higher than without the updates. So after accepting an offer $46,000 over asking price in 4 days, my seller got an extra $75,000 extra in my seller's pocket at closing thanks to Knock Home Swap.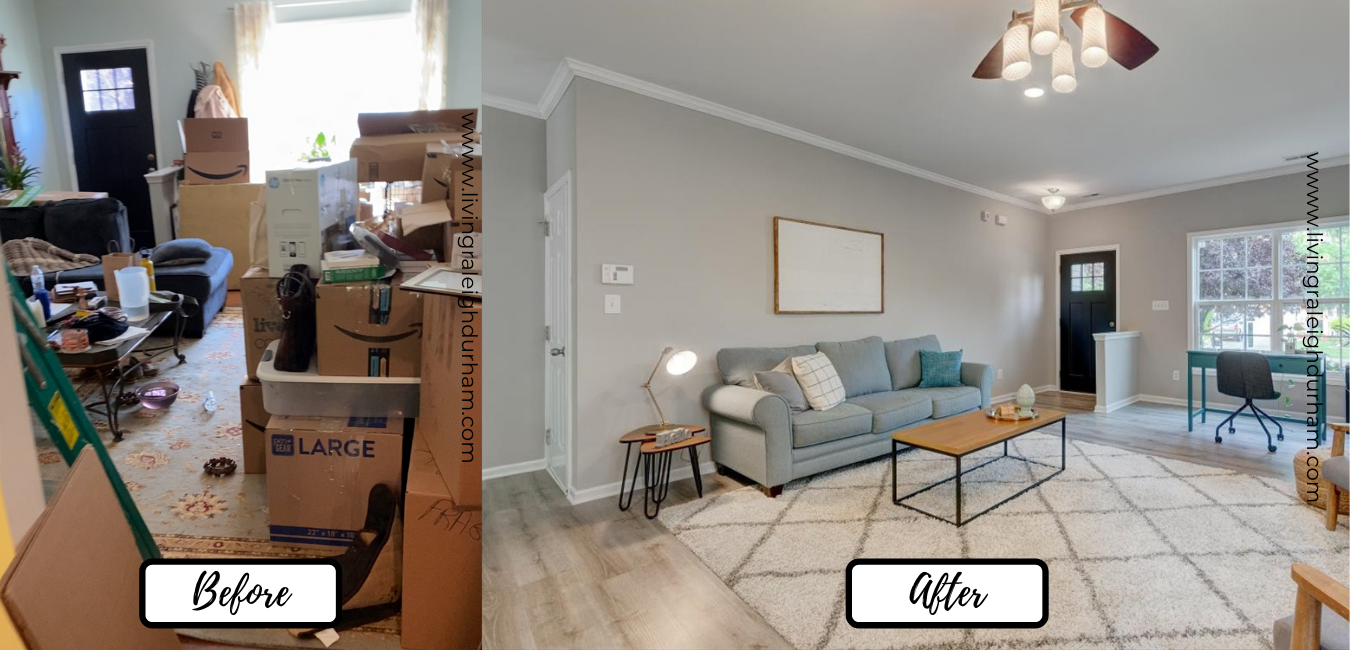 Benefit #3: Knock will pay your mortgage on your current home for up to 6 months of mortgage payments waiting for your home to sell, you never have to cover two mortgages at one time.

Selling quickly in our current market is not a problem, but selling for top dollar requires expertise (hint hint: that's what I have!)
So what's the catch, you ask?

They charge you a 1.25% Convenience Fee based on the
purchase price of your new home in addition to a standard
admin fee, this is similar to 1-3% Origination Fees that all lenders require. Once I sell your home for top dollar, you'll simply pay back Knock at closing with the proceeds.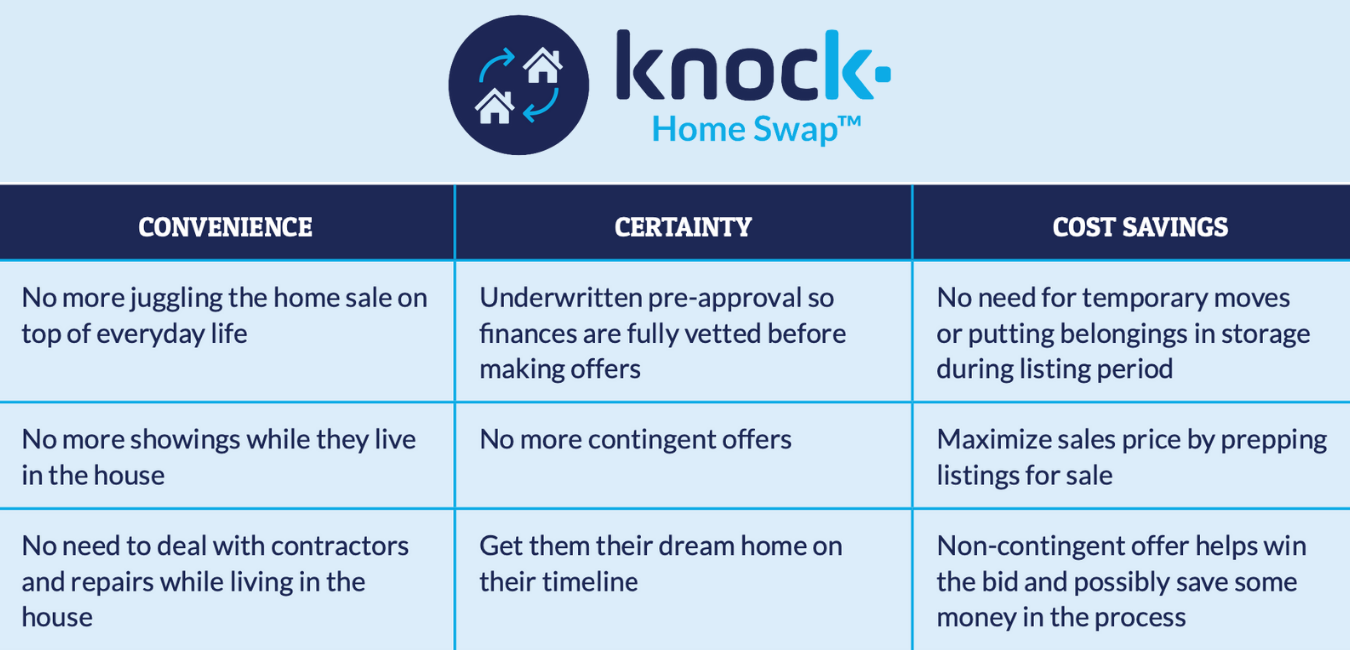 If you are considering buying a new home, have a current home to sell and think the no-hassle way Knock offers would be right for you, feel free to reach out to me today, 919-638-6399! Whether this is perfect option or we discuss your other options, I'm here to advise you through the home buying and selling process with ease.