When you're selling your home, the goal is clearly to get the most money you can for it—not just price, but more importantly, the net proceeds in your pocket.
With the Raleigh Durham area market as hot as it is right now, many people think they can save money by selling "off-market" and/or without an agent involved. Trust me, I completely get why people think that not paying agent commission would mean "saving" money, especially now with the market the way it is.
Side note: there's no "standard" real estate agent commission. Everything is agent/firm specific and the percentage amount should be weighed with the service offered. Remember: you get what you paid for. I'm transparent with my services and my requested rates.
But, a recent study reveals that's not the case. In fact, homes listed on the MLS with an agent, sell for 17% more than homes sold off market.
Here are more details about the study:
BrightMLS, the local Multiple Listing Service (MLS) of the D.C surrounding area, assembled a team of experts and conducted a study to determine sale price variances of properties listed on the MLS with an agent to comparable properties that sold "off market," a.k.a not listed on the MLS with an agent, during 2019 and 2020.
They compared 442,829 sales, both on and off market, over a 24 month period.
74% of homes were identified as being listed with an agent, the remaining 26% homes were identified as sold "off-market." Public records were used to track these off-market sales.
Research background: 24 months of duration. Data included: new construction sales and listings, corporate listings, foreclosure and multi-family sales, co-op listings, and non-standard sale type listings, including government/bank-owned, auctions, and other sales requiring third-party approval. The research showed that homes listed with a real estate agent placed on the MLS sold for a median sales price of 16.84% more money.
What's also very intriguing about their findings were the average days on market. Not only were the agent-sold homes sell for more, but also took less than half the number of days a home took to sell off-market during 2019 and 2020.
16.98% might seem like a bit of odd number to understand, so let's break down what that could look like for you. If your home would sell for $500,000 off the MLS, for example, then listing it with an agent would earn you an extra $84,900 on average. Even when you factor in a 6% commission (includes 3-3.6% for listing agent & 3-2.4% for buyer's agent) for that higher price, that's still $50,000 more in your pocket at the closing table.
Think of what a difference that amount of money could make when you go to buy your next home!
But why do homes listed with a real estate agent sell for more money?
A good real estate agent knows:
how to prepare the home for sale to attract the most buyers possible
how to price homes correctly from the beginning
how to increase exposure to potential buyers
Remember that more eyeballs equals more dollars. The more people that see a home, whether online or in person, the greater likelihood of a higher sale price.
The findings are clear. Homes listed with a real estate agent sell faster and for more money, even when accounting for paying a commission.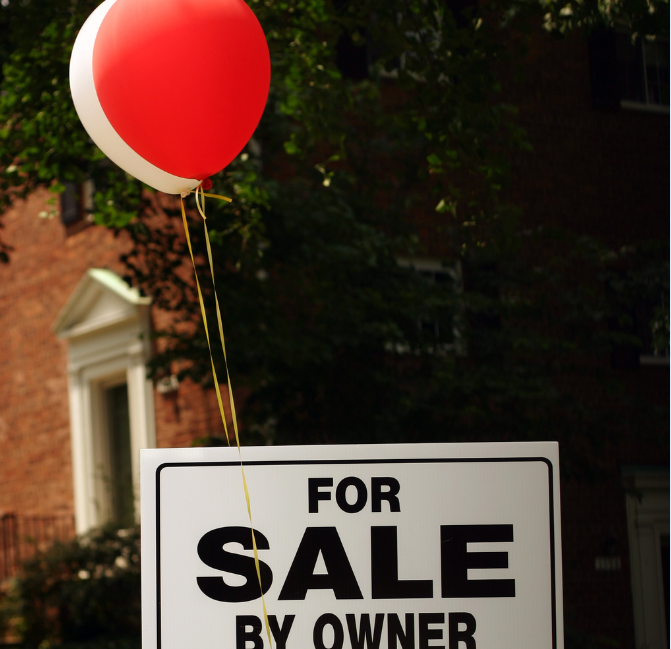 So, when does selling off market make sense, if ever?
There are times of the year and certain circumstances that warrant an off-market sale. But, even then, working with an agent could help you get more exposure for your home, even if you don't want your home on the MLS.
If we look at this study from a buyer's perspective, an unrepresented seller (no listing agent involved) trying to sell their home may not show the home in it's best light, but if the potential buyer sees past that, it could mean I can get my buyer the home for less. When I work with For Sale By Owner's (FBSO'S), since my loyalty is to my buyer, not them, I use my decade's long experience of negotiation to save my buyer clients money!
The truth is that deciding whether you want to sell your home off market or have it listed on the MLS, there's many decisions you'll need to make along the way. But you don't have to do it alone.
I'd be happy to talk through the options with you, discuss the pros and cons of each, and help you make the best decision. Each of my clients' situations are unique, so I'll work with you to come up with a tailored approach based on your specific situation and goals that works for your preferences.
Ideally, I like to hear from my clients a good three months or more before they are ready to start packing, so we can put a plan together and make it happen with as little stress as possible.
I'm looking forward to helping you or anyone you know get the very most for your home. Email me at abigail@livingraleighdurham.com when you are ready to talk more for your goals.