It's time to winterize your Raleigh Durham area home, but what does that entail?

If you start preparing your Raleigh Durham area home for winter weather in November or December. This preparation for our coldest months, on average January and February, can prevent severe damage to your home, make your home more energy-efficient, and save you money over the long term.
Our winter climate is generally mild here, but it also can take us by surprise at the drop of a hat--locals know that one day in December be 70 degrees and the next 40. So now is the time to prepare for the worst and make sure your home's interior and exterior is ready for any snow or ice storms that might be lurking around the corner.
Here's your handy checklist to help winterize your Raleigh Durham area home. Note that while some items are simple weekend tasks by all you DIYers out there, and others may require a professional.
Doors, Windows, & Attic
These tasks can be simple DIY projects that can keep your home toasty and warm without having to crank up the heat. If you have an older, drafty home, this is a definite for you.
Caulk, add, and/or replace weather stripping around windows to keep out drafts.

Tip: On a windy day, place your hand around openings and observe if you feel cool air coming through. If you feel a draft, sealing it up is a great way to save on energy use and keep your home toasty warm all season long.

Get a good storm door for your entrance.

This is great all year round for added light too.

Switch to thicker curtains or shades during the wintertime to help keep rooms warm.
Insulate your attic

Tip: consider the benefits of cellulose insulation over fiberglass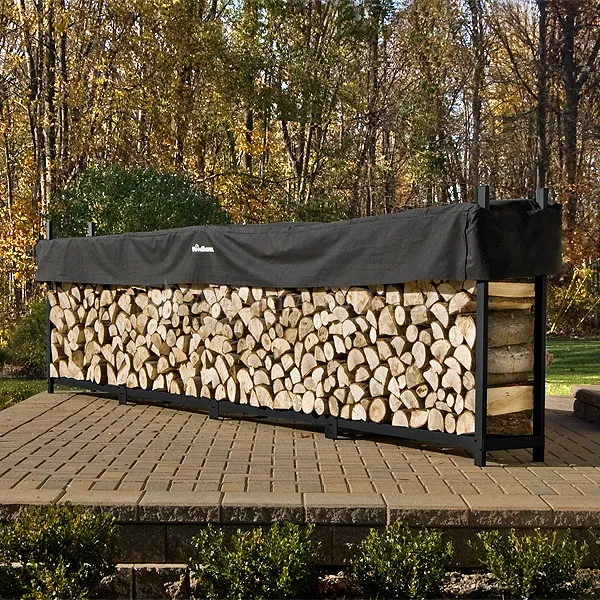 Fireplace
Before you sit by the fire, you'll want to double check our list below. You don't want to have any nasty surprises or create a fire hazard.
Hire a professional to inspect and clean your chimney.
Close the damper when not in use, but don't forget to open it before lighting a fire.

Fireplaces are great for cozy evenings, but they can also serve as corridors for heat loss when they're not in use.


Cap or screen the top to keep out rodents and birds seeking refuge.
Buy firewood, but store if away from the exterior of your home. Many [gross] critters like to make homes in woodpiles (yikes!)

If you have a gas line hook-up, consider replacing your wood-burning fireplace with a gas one. They look much more realistic than ever and are easy to switch on and off.
Furnace, AC, & Water
No one wants to wake up in a bitter cold home or come home from travels with a flooded crawlspace. Do these now so you can relax over the winter months or head out of town with no worry about systems freezing.
Hire a HVAC professional to inspect and clean your furnace.

On step further, is to have maintenance contract in place with that HVAC company, so if you have an emergency outage, they'll respond more quickly since you're already a dedicated customer.

Stock up on furnace filters and change them monthly.
Drain hoses and pipes of fluid in air conditioning pipes and turn off its shut-off valve if you have one. This will help prevent expansion and eventual bursting.
Turn off external water sources during the cold months like your sprinklers and hoses.
Insulate pipes in cold spaces such as attics, basements (rare here), or crawl spaces

Use pipe foam from your favorite hardware store to insulate pipes that are warm to the touch.
It's super easy to install; just slip the insulation over the pipe you want to protect, peel away the backing strip and press the adhesive surfaces together.
Crazy fact: 10 to 30 percent of heated or cooled air can escape from uninsulated ductwork


Check and seal any leaks surrounding water pipes and hoses before the temperature drops.
Thermostat
These easy tasks can go a long way in saving energy and convenience.
Buy a programmable thermostat that allows you to set temperatures lower when you're traveling.

There are so many smart technology options out there when it comes to thermostats so shop around. I love the ones that are app-controlled, so if you forget to program it before your trip, you can adjust right from your phone.

To prevent pipes from bursting, the rule of thumb is to never

set your thermostat below 55 degrees.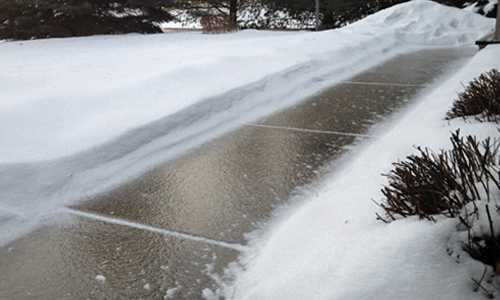 Outdoor/Home Exterior
The outside of your home is where harsh winter storms and cold weather can do damage. Get these outside tasks done right now..
Take the time to make sure gutters and downspouts are cleaned out thoroughly of leaves and debris. Water can freeze causing them to detach from your home. This can also cause major water damage to your home!
Trim tree branches that hang too close to your home or electrical wires to avoid causing power outages.
Drain garden hoses and store them inside.
Drain outdoor faucets and winterize in-ground watering systems so you don't get burst pipes inside your walls. Your plumber can show you how or Youtube it.
Cover outdoor furniture or store it inside. Do the same for your potted plant friends!
Seal foundation cracks to prevent mice sneaking in.
Tread carefully: sometimes eco-friendly composite decks and stairs can be more slick and hazardous when ice forms.
Stock up on pet-friendly salt or de-icing treatments for your sidewalks, driveway, and front porch to prevent slipping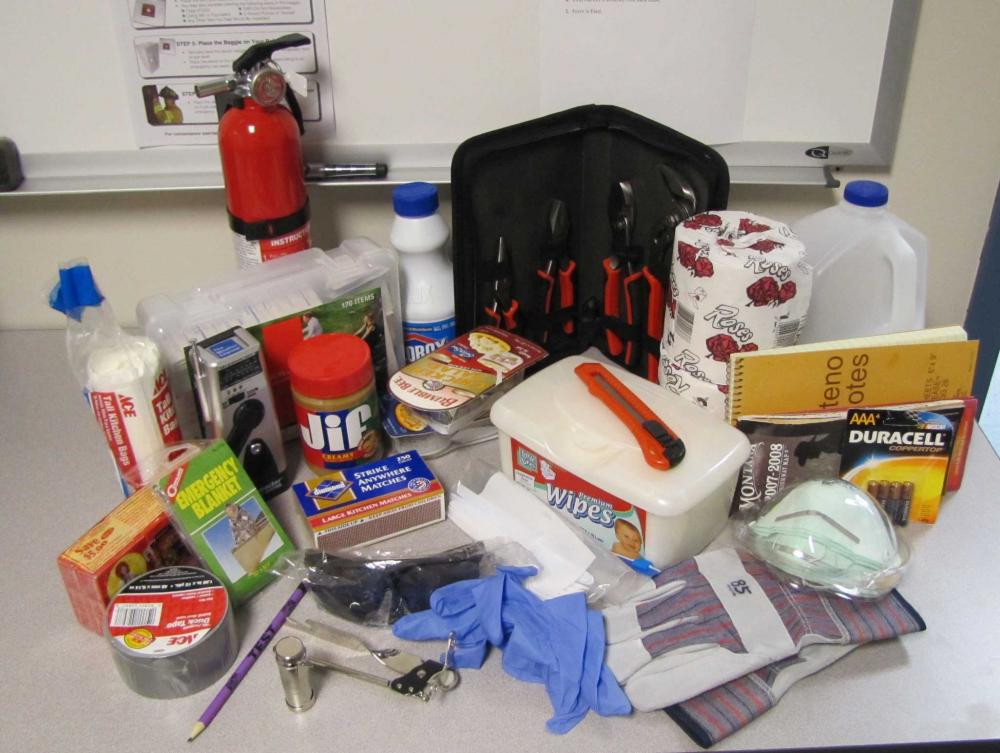 Power Failures & Severe Weather

When a storm hits, many neighborhoods lose power. Be ready with these tips.
Store candles, matches, flashlights, a first-aid kit, extra flashlight batteries, and cell phone power banks (as pictured) in easy-to-reach locations.

If you have young kids or energetic pets, you might want to also consider getting some battery-operated candles instead of real candles to prevent any fire risk.

Keep extra water bottles, non-perishable food (for babies and pets too!), warm blankets, and sleeping bags.
Check that you have a working shovel and bags of ice-melt ( remember pet friendly brands!) or sand so you're ready for snow and ice.
Consider getting a generator if your home or neighborhood loses power more often.

It could be worth the money and might be needed if you have small children.
Re-read the owner's manual before first seasonal use or test.

Place the generator at least 20 feet from your house.

In case you lose power (that means internet too!), have the phone numbers of the major utility companies and put on your refrigerator

or somewhere else for easy access.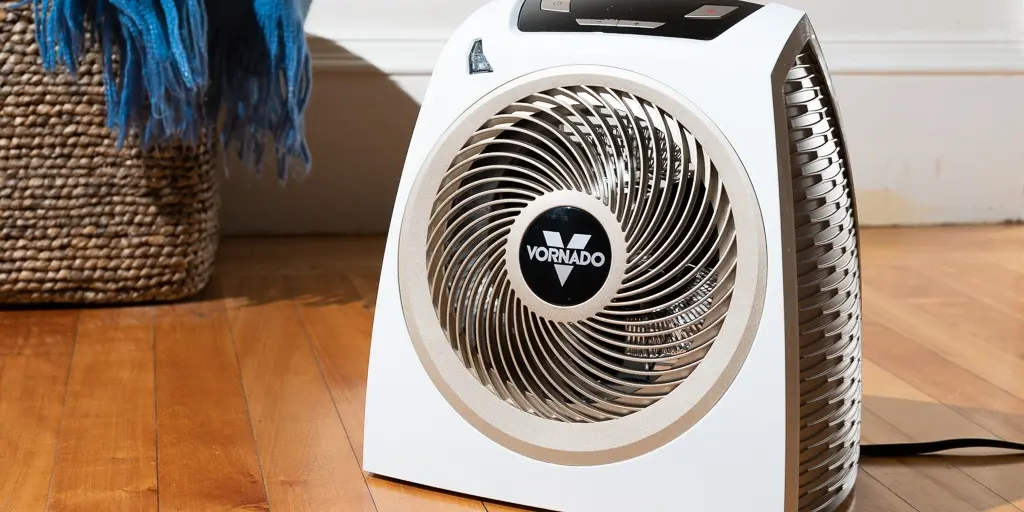 Fire/CO Safety
Make sure your home doesn't have any unsuspecting hazards. We've already mentioned cleaning your chimney, getting your heating units inspected but there are other steps to include on your list.
Test the batteries in your smoke detector and Carbon Monoxide (CO) detectors.

If you don't have CO detector already in your home, they sell combination smoke and CO detectors now.

Be careful with space heaters.

Choose one that offers automatic-shut off features and never them unattended.

Crazy Fact: According to the National Fire Protection Association

, space heaters factor into about 43 percent of home heating-related fires each year.

Do not heat your home with a gas range or oven.
I hope you've found these tips a helpful way to enjoy a safe, cozy, and happy winter! If you have any questions about what you need to do now that the whether is getting cold or if I can be helpful by providing recommendations for constructors who can help you with any of these items, let me know! I'm happy to help!