You may be in the thick of holiday festivities – hanging decorations, buying gifts at holiday markets, baking cookies for parties, and might think that you should hold off and wait to buy a new home in the spring. Well think again!
Here's what home buyers need to know about buying a new home this holiday season especially as we move into the spring craziness. Plus I offer my tried and true home buying strategies that can help win you the deal!
What should home buyers expect this holiday season?
Good news! Interest rates are still record low and you can afford more now!
Although as of early December 2021 the 30-year fixed mortgage rate was at 3.1% from (Freddie Mac), most nationally renown economics believe mortgage rates will rise as the economy continues to recover from the pandemic. The following are the Q4 2022 projections by the three major entities:
That averages out to 3.7% if you include all three forecasts.
To best understand what that would add to your monthly payment, here's an example:
Real Life Scenario: A relocating family of 4 is looking for a four bedroom, single family home near the new Apple campus in RTP. They want a monthly payment of less than $3,500 including principal, interest, insurance, and taxes. So with the current interest rate of 3.1%, they can look for homes that are no more than $622,000 (a 5% Down Payment Conventional Loan with estimated .35%/year homeowner's insurance and .85% property taxes. At 3.7% interest, the max home they can afford is $589,000. That's $33,000 less buying power.
JUST THINK: If you could buy a bigger home, be in your preferred neighborhood, or snag the home in a multiple offer situation with that extra money.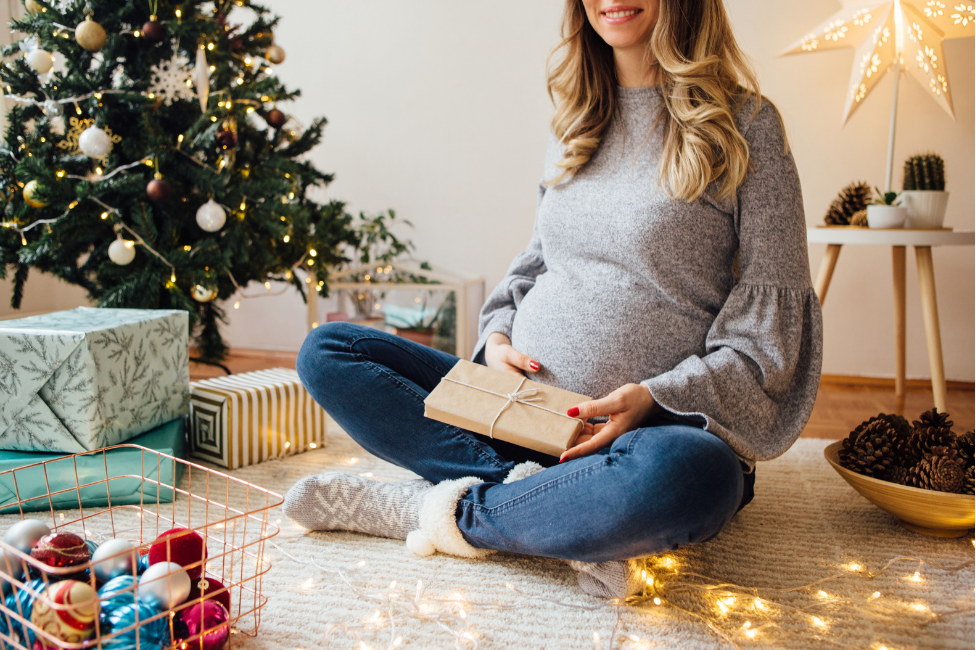 What if I don't want to be in a bidding war?
If you've lived anywhere in the US in 2021, it's been on every news channel that low inventory and a slew of qualified buyers are driving up home prices and getting into crazy bidding wars.
Well, that's true.
But, don't fret! I have tried and true buyer techniques in this seller's market. Check out my full article here.
It all comes down to being prepared, educated, and reacting at market pace.
Strategies for Buying This Holiday Season

1. Get your financial ducks, 10 Geese a Laying, in a row
If you want to purchase a new home, you must be pre-approved from a lender (I recommend a local one to ensure personal guidance, local expertise, and extra assurances of closing on time). Let me know if you'd like me to connect you with some awesome ones.
During a buyer's consultation with me, you'll learn that this step can not be skipped in order for you to feel comfortable with the offer process.
And when homes usually hit the market on Thursday and under contract by Sunday, having that confidence and sign-off on your buying power is imperative.
2. Get Cozy with Market Knowledge
In the Triangle, as of November 2021, homes are going 52% faster under contract from this time last year.
Serious buyers should work with agents to see homes coming soon to the market. I set up my buyers with MLS access so they receive "Coming Soon" homes that match their specifications the minute listing agents input them.
Realtor.com and Zillow can take sometimes four plus hours to syndicate the new home. That precious time could be extremely valuable in a seller's market.
Once my buyers communicate they are seriously interested in the new home I've sent them, we would
try to be one of the first buyers to tour the home once the status is switched to "active".
Holiday-Time Specific FAQ: We are traveling this year during the holidays, so how can find time to see new homes that hit the market?
Great news! I offer home showings over Facetime, Duo, and recorded video showings for out of town clients ALL.THE.TIME. Plus with me as your advisor looking out for red flags as I walk through the homes, many of my buyers are comfortable with making offers with only seeing over video once. I am extremely thorough onsite as well as with pre-researched information, so you feel as confident as if you were touring in person!
The goal is not feel rushed. The goal is be confidently prepared and able to move quickly when you see a home that meets your needs.
3. Be one of the few shining lights
Look, it's dark too early, cold out and schedules are full. Very few folks are spontaneously pulling over when they see an open house sign when there's many reasons to stay in the warm car and get to where they need to go.
So typically only the most serious buyers are rearranging schedules to use the little light we have to go look at homes.
This can be great for buyers! Maybe the home only 2-5 offers to beat vs. the 10 or more we experienced in the spring and likely will again.
I also suggest to my buyers to look out for the ones that have been on the market for five or more days. There might not be any other offers it yet and could be a great opportunity to get the home for a better price.
In Conclusion
Buying a home this season can seem tough to squeeze in your busy holiday event schedule; however, buying now while the rates are still low and while other less serious buyers are not active, can save you thousands, get you to start earning appreciation faster, and have less competition than in the Spring market.
Reach out today if you or anyone you know is serious about taking advantage of all these benefits of buying a home during the holiday season.