Raleigh is located in the Wake County School System (WCSS). However, Wake County is made up of the twelve separate communities: Raleigh being centrally located; Cary, Apex, Morrisville to the West; Holly Springs, Fuquay-Varina and Garner to the South; Knightdale, Wendell, and Zebulon to the East, and Rolesville, Wake Forest to the North.

WCSS is of the largest school districts in the country (number 15th) with over 161,000 students, 191 schools and an operating budget of close to

$1.74 billion dollars.
WCSS remains the number one in the nation in Board Certified Teachers (1,486 as July 2020)--the "gold standard" in teaching.
Throughout the WCSS, you'll find charter schools, magnet schools and traditional schools and more, plus two different types of attendance schedules with year around with various "track outs" and/or traditional schedule schools with summers off. Plus as of 2021, they also have a full virtual academy as well. Here's the full list of options here.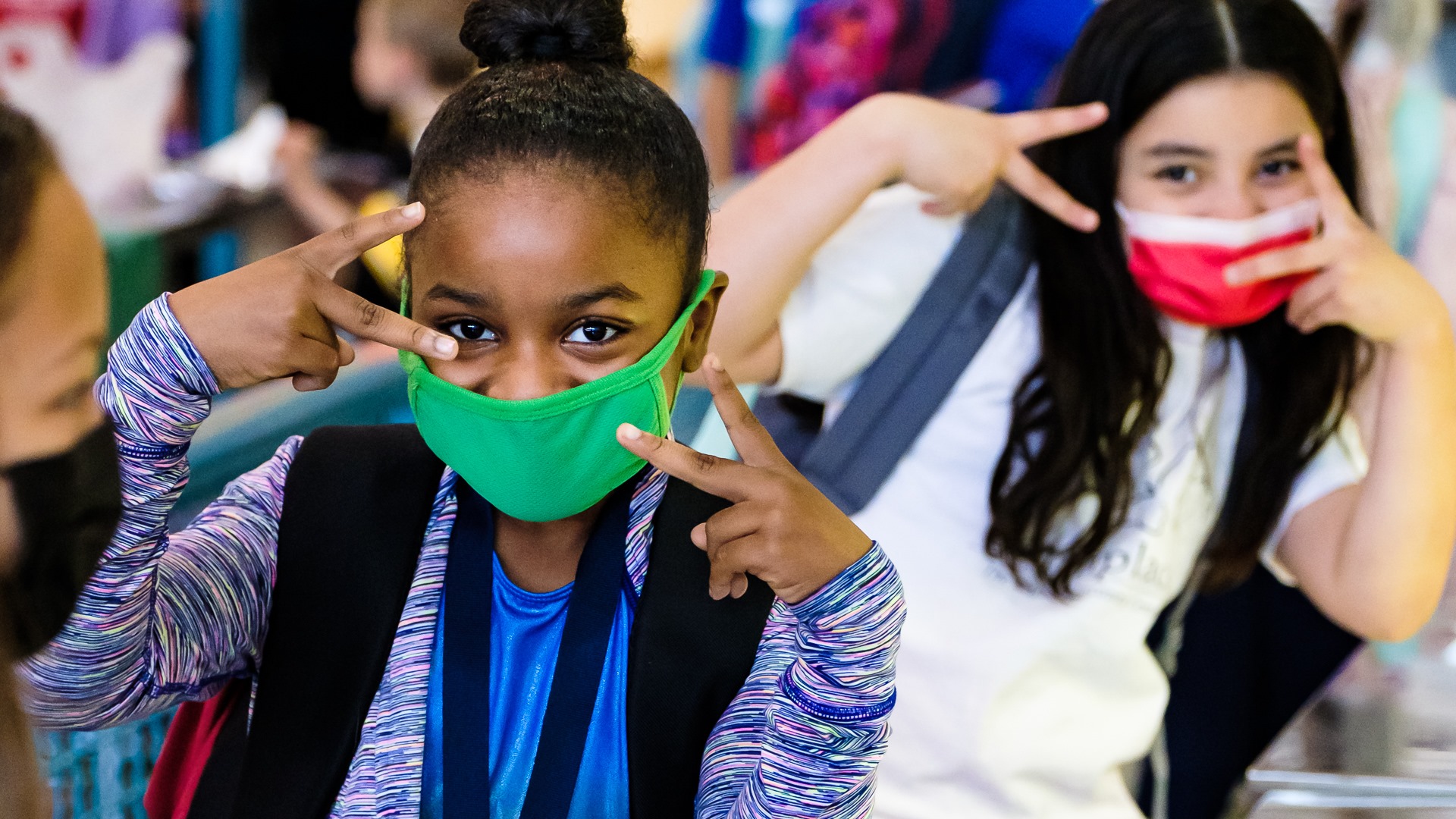 The biggest obstacle I see with parents considering where to live is school assignments. Type in an address here to determine which schools your current or prospective home are assigned.
Unfortunately, some parents experience that their assigned base schools have reached the maximum number of students they can effectively teach and this is called "capped."
What does a "capped" school mean?
Schools with enrollment caps are experiencing both excessive crowding and high residential growth in the attendance area. The county's Board of Education will deem the school as "capped" and your child(ren) will be assigned an alternative, overflow school. Thankfully, the county will still provide your child transportation to their overflow school. Once a school reaches this total enrollment number, any new families who move into the base attendance area may be assigned to an overflow school.
Enrollment caps begin on different dates for different schools, so Families should contact the school's data manager to find out the effective date of the enrollment cap.
Exceptions to the Rule:
You have established residency in the school's base attendance area before the date the enrollment cap was placed or April 1st, whichever comes first.
You have a rising kindergartner students who pre-register for the upcoming school AND meet the above rule.
You are full time WCSS employee currently working at the capped school

You are interested in a magnet schools within the capped school, as enrollment cap does not affect the number of magnet seats.
Wait? How do I establish residency? WCSS requires you to be living in your home at the time of enrollment by bringing current utility bills (gas, water, or electric), closing papers on a new home purchase, or a lease. They want to see "your initial date of domicile." Unfortunately, if you are under contract waiting for to close your new home are not accepted as proof of residency.
You are welcome to apply for a school transfer once you have been assigned a school as well.
For additional WCSS school assignment questions, call 919-431-7333 or check out their FAQ page. Full list of contact numbers below.

So with so many suburbs and school types, how do you go about knowing which school to send your children to? I recommend two very informative websites and some advise.
School Comparison Resources
The first is Niche.com. In short, Niche.com connects schools with students and families. All the parents I have recommended this recourse to appreciate the in-depth school profiles including comparable rankings, test scores, achievements, programs offered, reviews from existing or previous parents and more.
Image source: Niche.com and school scores as of 8.11.2021.
The second is Greatschools.org. GreatSchools is actually a non-profit that also provides preK-12 school ratings (1-10) with profiles of over 271,000 public, public charter, and private school ratings and profiles and reviews by parents, teachers, and students. Like Niche.com, they utilize data from district, state, and national sources and reviews from current parent, teacher, and student.
You can search for schools right now right here using their helpful tool.
My Advise for Parents
If you are unfamiliar with where you want to live specifically, but know which county you want to be in--go with choosing a home in that county. So even if there's currently no homes for sale in area for the assigned school, or the base school is "capped," or the school rates on Niche.com or Greatschools.org less than an "A+" or "10 out of 10", just know that every child's school experience will be different. The only constant is you, the parents. Do your best with the information you have; try to be flexible and kind to the school staff, and of course, be involved when possible. Only you can encourage your child's school experience is A+ one!
Feel free to contact me if you'd like to search homes in a specific school district or general questions about how to choose the new home location right for your family.
List of WCSS Contact Information:
Main building: 5625 Dillard Drive, Cary NC 27518
Office hours: Monday-Friday from 8 a.m. to 5 p.m.
919-805-3030 - Transportation
919-533-7295 - Magnet Programs
919-533-7169 - International Families
919-431-7333 - Student Assignment
919-533-7200 - Human Resources
919-431-7400 - Customer Service
919-694-0562 - Facilities Rental