It's about to be fall here in the Raleigh, Durham, Chapel Hill (Triangle area) and that makes me think sweaters, cozy blankets, of course, pumpkin spice lattes!
Here's my list of the best local coffee shops offering delicious fall drinks and of course the classic, pumpkin spice!
(Not in any particular order; they are all number one in my book for being a local shop that serves me my addiction--caffeine!)


(919) 484-2499
Instagram @beantraders

They take their pumpkin seriously (or carelessly lol) here and throw it around in everything! From pumpkin milkshakes to pies to muffins to cream cheese bars--you would certainly have pumpkin overload here. Just kidding--that doesn't exist! I highly recommended Bean Traders for vegans and gluten free folks too as they have a ton of options for you as well. Featured drink above is Pumpkin Pie Milkshake.

(919) 484-2499
Instagram @solacoffee
Facebook @SolaCoffeeCafe
Sola serves up a unique, but the widely loved pumpkin drink: the Pumpkin Honey Latte around late
September each year
. Also folks flock for their little mini pumpkin donuts--what?! that's unique to me! Love tea over coffee? Sola will also be featuring a Cinnamon Plum Cider this fall that is crossed between a cider and an infused tea. Featured drink above is their Pumpkin Honey Latte.

Instagram @themorningtimes
Facebook @MorningTimesRaleigh
Like authentic? Then try Morning Times' Pumpkin Spice Latte made with real pumpkin that can be served iced or hot! Another fall time favorite is their Maple Cinnamon latte. They usually release all their fall drinks around the first day of fall--Friday. September 22, 2021 this year. Follow them on social media for their exact
launch
date and also when they will bring back their pumpkin rice krispie treats too! Featured drink above is the Morning Times' Iced Pumpkin Spice Latte.

4 Locations: Downtown Durham, Woodcroft in South Durham, Chapel Hill and in Raleigh
Instagram @joevangogh
Facebook
@joevangoghcoffee
From farm to cup, Joe Van Gogh is locally loved and globally sourced. Now serving (as of September 7, 2021) their Pumpkin Latte in all four of all their locations. But what makes it really special is that they make their own vegan pumpkin spice syrup with real fresh pumpkin, in house! Featured above is their Pumpkin Latte hot and ready.

Facebook @fountcoffee
Located in the heart of the Research Triangle, enjoy the classic Pumpkin Spice Latte along with another more unique fall flavor: Butter Pecan Latte. Go wild and add honey cinnamon and an extra shot to really "fount" your riches. "Fount" not flaunt--get it? Dad pun. Anyways, on the same unique flavor combination note, they just released Maple Chai cookies in the shape of fall leaves. Sounds very Instagram-worthy! Lastly, Fount Coffee + Kitchen
originally
hooked me with all their well-labeled gluten-fee and vegan options too.
Featured drink above is their Pumpkin Spice Latte.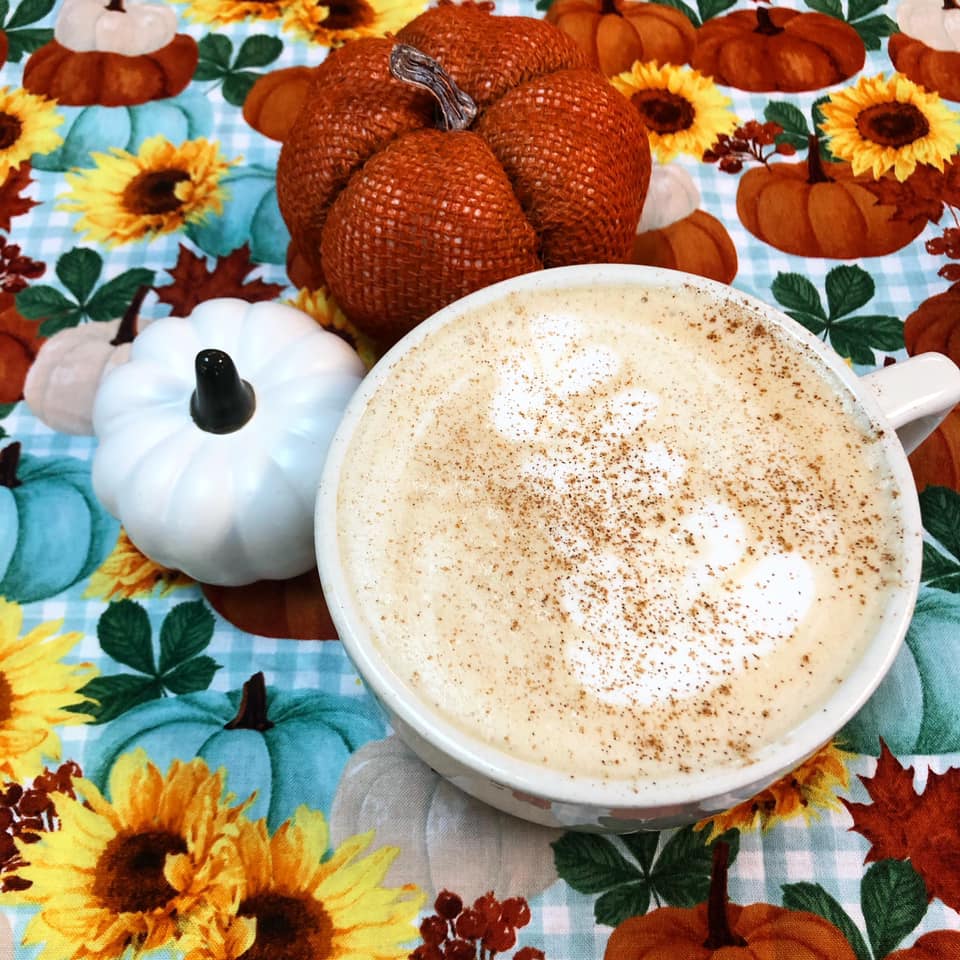 Instagram @noracafe_nc
Facebook @NoRaCafeNC
NoRa, short for North Raleigh where it's located is a weekend brunch favorite of mine and can't wait to try one of their fall favorites: Pumpkin Maple Chai or Pumpkin Harvest or Fall Fog, a black tea base with pumpkin cinnamon! And the unique selections don't stop there--their menu is filled with barista-crafted flavor combinations and ample selection of locally made baked goods. Pair your Pumpkin Harvest with a slice of gluten free pumpkin bread! Bring a good book, a pup, and enjoy their unique fall flavors in the crisp autumn air. Which only be a day here in North Carolina! Featured drink above is their Pumpkin Harvest Latte.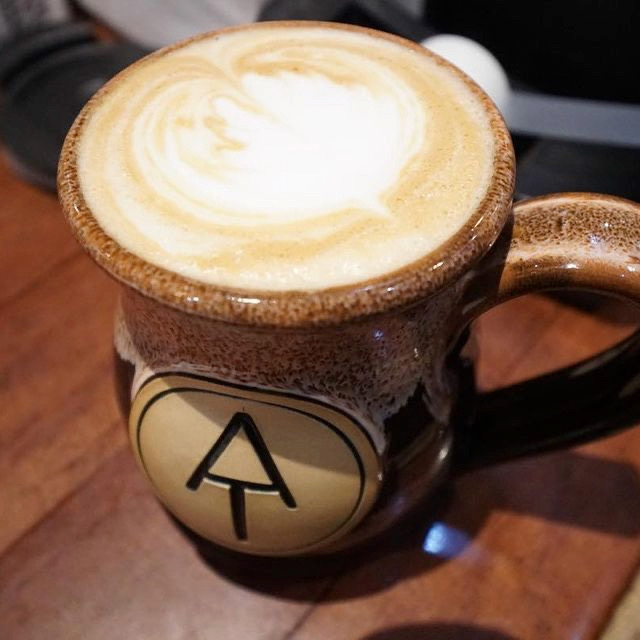 Instagram @commongrounds_apex
Common Grounds a go-to in the Cary/Apex area. Come for their delicious coffee and stay in the area for all great local shops in downtown Apex. Dropping harder than trying to find "common ground" in an election year: their 2021 fall flavors (released September 8, 2021): Pumpkin Pie Latte, Salted Carmel Pumpkin Latte, Snickerdoodle Latte, Maple Blondie Latte, Honey Latte made with bee pollen and more! These unique flavor concoctions are sure to get you ready for sweater weather. Ask for your fall favorite to be served in a mug featured above as well.
Which Triangle area pumpkin spiced lattes have you "fallen" for? Did I miss it? Please leave a comment, suggestion, and question below so I can update. For more community highlights, be sure to sign up for my weekly newsletter here. I promise it's filled with stuff you want to read. Enjoy!